HR Consulting and Recruiting Services
CDH knows that human capital is one of the most important contributors to business success.
With our extensive experience developing HR policy and recruitment strategies, CDH helps companies reach their full potential by empowering employees, while ensuring regulatory compliance.
HR Consulting
CDH develops and implements HR strategies that attract the best talent for the role and engages employees in the company culture. We provide compliance solutions unique to each client's needs, reviewing your organization's base line HR infrastructure to ensure that you have a sound platform that meets legal requirements and sets the stage for the growth of your business. Our talented team of HR professionals handles legal HR matters, reviews employee handbooks, conducts HR audits, and reviews HR technology and software.
Employee Development Process
Employee training and development programs are essential at building and maintaining the foundation for a successful business. CDH has a long history of helping companies create or enhance these programs by identifying your unique needs and tailoring programs to fit them.
Corporate Training: We help our clients address various HR matters through harassment training, new hire orientation, supervisor training, communications skills, teambuilding exercises, business development, customer service, work-life integration and diversity training. In this age of an ever-changing employee profile, we also have extensive experience conducting multicultural and multigenerational workforce training.
Employee Engagement: CDH understands that engaged employees are more productive, which is highly valuable to a company's bottom line. We help companies develop a strong corporate culture or, when necessary, implement practices for culture improvement by partnering with them to develop and implement the company mission, vision and values proposition; conduct employee surveys and follow-through; and conduct companywide leadership-only retreats.
Separation Management: The process of separating an employee from a company is difficult and sensitive. CDH has extensive experience advising on best practices that allow clients to minimize risk while moving through the process as smoothly as possible. We counsel on the risks involved in each individual separation situation, advise on separation agreements when necessary, and conduct on-site consulting at the time of separation.
Recruiting Services
CDH works closely with companies to find and attract the perfect fit for your open positions. We take on the role of recruiter and counsel on best practices for interviewing candidates, conducting background checks, onboarding new employees and early-retention techniques. As your strategic recruiting partner, we can also handle the interview process and new-hire orientation.
Payroll Services
Quickly and effectively processing payroll can be complicated and cumbersome for businesses, and payroll errors can be very costly. CDH has extensive experience effectively handling payroll services for many clients. Our payroll platform (Sage Time System?) allows us to create, distribute and file your W-2s and 1099s; calculate and pay local, state and federal taxes for you; and respond promptly to payroll tax notices from the IRS. We also manage HRIS onboarding and applicant tracking and file payroll tax returns on your behalf.
Total Benefits
Employee benefits are more than compensation and paid time off, and CDH understands the importance of effectively communicating total benefits packages to employees. We help companies create communications strategies so their employees understand the scope of their benefits programs. We advise on structuring health-related benefits, compensation and bonuses, vacation and other time off, and non-traditional benefits and perks.
CDH has partnered with OneDigital Health And Benefits to deliver a powerful new approach to employee benefits by combining the commitment of experienced, local market advisors with the sophisticated technology and resources of a respected national firm. We offer a Health Benefit Plan Assessment Service to help our valued customers review their health insurance and benefit plan.
Human Resources Hotline
CDH serves as the human resources reporting hotline for many organizations. Our trained and experienced consultants answer your questions and advise on HR issues every day.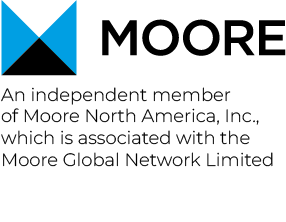 © CDH. All Rights Reserved.