Big Firm Expertise, Boutique Firm Experience
A community of specialized forward-thinkers, CDH's tax, assurance and advisory experts offer the experience and knowledge you'd find at a Big Four firm, but with a personalized approach by building meaningful relationships through ongoing communication. Our core values—integrity, growth, individual responsibility and accountability—serve as a foundation for driving your company (and ours) forward. We set high standards and find better ways to meet and exceed your business goals.
A Business Partner, Wherever YOU are in the World
CDH's strong focus on and years of experience handling global issues means multinational companies turn to us when they're faced with the most complex international matters. In fact, 75% of our work supports companies' international needs—from Europe to Asia to North America. And as a Moore Global Network firm, CDH partners with a highly qualified network of experienced individuals around the globe to provide the subject matter expertise that helps business' grow.
Our association with Moore provides our clients with access to a broad range of consulting services, industry-specific resources, and international capabilities while retaining the convenience and personal attention delivered through our metropolitan area offices. The breadth and depth of services available to you are equivalent to those offered by Big 4 firms. Together, we can work with you to develop a strategy to help you reach your desired goals.
Our team of diverse professionals hails from around the globe, collectively speaking more than 10 languages. And because of our rich experience handling global matters, we understand the nuances of working with different business cultures around the world—giving us the advantage of achieving the best potential outcome for your international business needs.
A Community Supporter, Always Looking for Opportunities to Give Back
CDH is an active and committed supporter of our communities and various charitable causes. Through our proactive community outreach and fundraising programs, we are supporting efforts to fight cancer, promote literacy in children, provide resources for victims of domestic violence, keep America's blood banks stocked and more. This culture of social responsibility has also influenced our employees, many of whom participate in additional charitable activities outside of the office.
A Progressive Employer, Encouraging Life Outside of Work
CDH is not your typical CPA firm. Our value-based professional environment provides our like-minded team of diverse and talented employees the foundation they need to build a meaningful career they're proud of, while maintaining work-life balance. The CDH culture fosters honest, meaningful and lasting relationships with our employees—just as we do with our clients.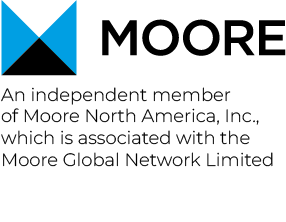 © CDH. All Rights Reserved.