JOIN TEAM CDH
Students and Recent Graduates
Are you a smart, motivated and looking to gain experience in the accounting field or explore a new and interesting career option?
CDH offers opportunities for entry-level individuals to learn and grow in a supportive environment based on our core values: integrity, growth, individual responsibility and accountability.
Why CDH?
A community of specialized forward-thinkers, CDH's tax, assurance and advisory experts offer the experience and knowledge you'd find at a Big Four firm, but with a personalized approach by building meaningful relationships through ongoing communication. At CDH, our number one goal is to support the dreams of our employees. We are dedicated to providing every employee with opportunities for growth.
The CDH Internship program, which ranges from 10-14 weeks, is offered year-round to qualified candidates and is designed to jumpstart your accounting career, giving students the opportunity to learn about the field of accounting, while experiencing our core values and culture.
Voted "Best Place to Work in Illinois" for 12 years.
What you'll experience with a CDH Internship:
Immediate client interaction and involvement
Our Assurance and Business Advisory Services team members have frequent interaction with our clients by visiting their offices and sites. Employees within our Tax department form strong relationships with clients as well, but there is less traveling and more day-to-day work at one of our offices.
Leadership involvement
CDH's open-door policy allows incoming staff and interns the ability to ask questions to any level throughout the firm! Whether you are brand new or seasoned within our firm, you can rest easy knowing that upper management is happy to answer questions and share their knowledge with you.
Orientation with HR and Laptop set up with IT dept
At CDH, we believe that a smooth and thorough orientation results in a positive integration into CDH's operations and will lead to a more productive and satisfying career. All employees participate in our New Employee Orientation, along with an opportunity to meet with a member from our IT department, to fully understand the software and hardware they will be using! You can also look forward to lunches with team members to help you get acquainted with the team and ask any and all questions you may have.
Department-specific training and videos
After your initial New Hire Training, you will join your specific department for job-related training. Each department works with unique software so our training programs vary by department. Different levels within each department will spend time over the first few weeks making sure you are ready to dive into your new role!
Ability to learn on the job and not just from a presentation
You might be used to textbooks and PowerPoints from school but there are many examples in the real world when hands-on experience is very valuable! It might be intimidating at first, but don't worry, team members within your new team will be there every step of the way, helping you understand the different concepts and laws within our field.
Quality and frequent feedback
At CDH, new employees are assigned a buddy, supervisor/manager, along with Career Advisor. We ask employees to make SMART forwarding-looking goals, allowing for continuous growth and learning opportunities as they progress throughout their careers. You will be able to meet with your Buddy regularly to ask day-to-day questions, and the Career Advisor program is set up for quarterly check-ins to make sure you are on a strong path to meet your career goals.
Firm Events
Whether you are already a CDH employee or have accepted an offer to start in the future, we would love for you to join our events throughout the year! A summer outing, along with our CDH Holiday party in December, is a few examples of firmwide events we always look forward to. These events are a great way to get to know your co-workers on a more personal level!
Community Service
We love being involved with our local communities and our Community Service Committee does an excellent job inviting current and future employees to volunteer throughout the year. As a CPA firm, we also participate in the annual "CPA Day of Service" where we help an organization for a day! Going even further with this idea, we started our very own "CDH Day of Service" as well!
See What We've Been Up to Recently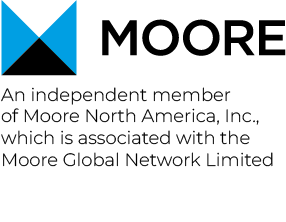 © CDH. All Rights Reserved.