Where there are opportunities for growth, there also lie risks.
CDH offers a wide range of governance and risk advisory services that help companies recognize, assess and actively manage those risks. Our team of skilled risk advisors guide clients through the process of improving operational performance, controlling costs, protecting employee interests, growing revenue and increasing profitability. Our years of risk advisory experiences means we can often predict and overcome challenges that often arise, ensuring the business is better positioned for success at the end of the process.
Internal Audit
CDH tailors our internal audit services to your company's unique situation. We offer the flexibility of providing trained internal audit professionals to supplement your in-house teams or act as your fully outsourced internal audit team.
Sox/J-Sox
The regulatory landscape is complex, so CDH leverages its years of experience assisting both domestic and international businesses reach and maintain compliance with Sarbanes-Oxley (SOX) and J-SOX, the Japanese equivalent to SOX. As a trusted compliance consulting partner, we create and update your compliance programs with an understanding how both Japanese and American companies work, providing language skills and cultural awareness from both perspectives.
Internal Audit Co-Sourcing
When it's time to conduct internal audits, companies often have limited resources. CDH serves as internal audit co-source for many businesses, providing the local presence and critical technical skills that your organization needs. By integrating with your team, we take a long-term focus and help you benchmark specific issues for ongoing, continual improvement. Our specialized knowledge as part of your team allows you to retain responsibility for the internal audit process while also saving significant costs.
Fraud Prevention and Risk Assessment
As technology constantly changes and fraud activity increases, it's more important than ever for companies to implement fraud prevention measures. CDH helps companies cost-effectively manage fraud by conducting risk assessments and fraud prevention training. We also design, develop and implement risk management programs; mine and analyze your data; and handle forensic accounting.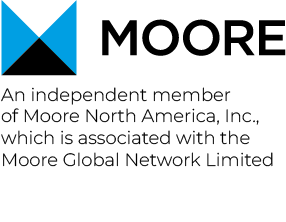 © CDH. All Rights Reserved.