Daniel J. Duncan, CPA
Principal, Tax Group
Send an email to Daniel J. Duncan, CPA
Check me out on BrokerCheck
Dan is a Principal in the Tax Group, and concentrates his practice in general business planning and consulting, corporate and individual tax planning, retirement planning, financial management and control, and financial statement interpretation. He serves clients in a variety of industries, including construction, manufacturing and service businesses.
Dan is closely connected to each of his clients and their businesses. For many years, he has served as an outsourced CFO for a prominent manufacturing and distribution client. He has helped the company structure new tax advantageous entities and has led the succession planning and transfer of the company to the next generation. As CFO, he has assisted in setting general accounting procedures, dealing with multiple state taxes and providing ongoing general business advice.
Serving as the outsourced CFO for a construction company client, Dan completed all the detail work to secure an Industrial Revenue Bond, which provides an interest rate substantially below the prime lending rate. He was involved in the tax advantageous structuring of their related businesses. The company's owner relies on Dan as a trusted confidant, and with both of them working as a team, the company has grown substantially.
Knowing his clients as individuals and where they want to go as business owners has enabled the growth of many businesses and has gained the owners' trust to regularly seek his business advice. Dan attributes part of his success to the open and frequent communication with each of his clients. The timing of his job is not associated with "work hours," but instead is relate to the needs of the clients. When asked what inspired him to become an accountant, Dan said that being an accountant seemed an obvious career path. While growing up, the father of one of Dan's friends was an accountant, and it opened a "window of reality" to see first-hand what a career in accounting offered.
Dan resides in Des Plaines with his wife, Mary Kay, and their children, Jeff and Melissa. He enjoys spending time with his family and participating in his children's extra-curricular activities. He also enjoys traveling and fine dining.
Certified Public Accountant, Illinois
General Securities Representative Examination, Series 7*
Uniform Combined State Securities Law Examination, Series 66*
*Securities offered through Cambridge Investment Research, Inc., Member of FINRA, SIPC. Investment Advisory services offered through Cambridge Research, Inc. I am currently licensed to offer securities in the state of Illinois. This is not an offer to sell securities in any other state or jurisdiction.
American Institute of Certified Public Accountants
Illinois CPA Society
AICPA Consulting Services Section
AICPA Information Technology Section
University of Illinois B.S., Accounting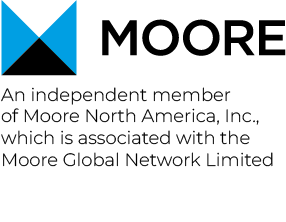 © CDH. All Rights Reserved.