Hikaru "Koh" Fujimoto, CPA, MBA, JD
Principal
Send an email to Hikaru "Koh" Fujimoto, CPA, MBA, JD
Koh became the President and Managing Principal of CDH October 1, 2014, and recently completed his 5-year term. He remains with CDH as an active Principal and leads the new practice area to help Japanese individuals in the U.S.
As a CPA and an attorney with three language capabilities, Koh's mission is to help others go global!
Going-global means taking more risks and seeking greater rewards. It also means that you move out of your comfort zone. Koh visited the U.S. at the age of 21 and loved this country. At 25, he had a chance to come and live in America. He was about to enroll at Michigan State University's MBA course. However, Koh had a huge setback; Koh discovered that had cancer. After a month stays in a hospital with two surgeries, he wondered if he should come to the U.S. right away. Koh was afraid cancer would return. He thought of staying in Japan with his family, being afraid of living for only a few years. His father had a completely different idea. He told Koh to go. No matter what happens, you have to take chances and seek your dream. Koh's father pushed him to go to Michigan State University right away. After starting his journey in the U.S., cancer never came back, and he has wholeheartedly cherished his life for the last 30 years.
Koh graduated with an MBA in finance and passed the CPA exam. Koh became a principal at CDH, P.C., in 2000. He attended law school for five years at night and passed the bar exam. His status as an attorney remains as inactive. Koh also learned to speak Chinese. Additionally, Koh has substantially completed Harvard's Business Analytics certification course and is waiting to attend a live graduation ceremony at Harvard.
Koh is now focusing his energy to help the Japanese living in the U.S. from taxation and wealth management sides. He is an active presenter in numerous webinars that run at many cities in the U.S. He is an expert in cross-border inheritance, gift tax issues, abandoning green card or U.S. citizenship, foreign financial accounts reporting, and estate planning. Many come to seek help from Koh in very unique and complex fields where Koh stands as the go-to expert in the U.S.
Certified Public Accountant, Illinois
Attorney at Law (inactive license)
American Institute of Certified Public Accountants
Illinois CPA Society
Seishinjyuku  Chicago
Japan America Society of Chicago
Keio Gijyuku University
Bachelor of Arts, Michigan State University
M.B.A., Finance and Accounting, John Marshall Law School, Juris Doctorate
Harvard University, Business Analytics Certificate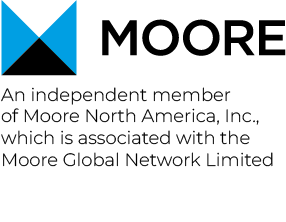 © CDH. All Rights Reserved.