Jun Okubo, CPA, CIA
Principal, Japan Business Group
Send an email to Jun Okubo, CPA, CIA
Jun Okubo is the Principal of our Japan Business Group who began his career with CDH, PC in December 1998. With his strong accounting knowledge and detailed analytical skills, Jun was promoted to Manager, and then to Principal of the Business Advisory Group in 2007. In the beginning of 2017, Jun was appointed to be the Principal in Charge of the Japan Business Group. In this role, his leadership spans across departments serving in an advisory role to support and expand the Japanese segment of our international practice.
Jun works as a lead business advisory and consulting expert for clients in a variety of industries including distribution, manufacturing and service companies. Through various accounting and tax services, Jun has developed a broad base of knowledge on how business activities impact financial results. Many of his entrepreneurial clients utilize him as a resource and sounding board in making key business decisions.
In addition to working as a consulting/outsourcing leader, Jun has significant experience providing accounting software consulting and information system audits for manufacturing and distribution companies. Jun also specializes in automating the accounting and business processes by implementing recent technologies and by customizing existing and new accounting systems.
Jun enjoys being able to work closely with client management teams, assisting to improve their accounting systems, business processes and internal controls. He believes in building a trusting relationship with his clients and their personnel. Jun attributes much of his success to his genuine concern for his clients' well-being as well as his expertise in their industry.
As part of his commitment to client service, Jun sponsors a bi-weekly "Best Practice Forum" at the CDH office where he brings in guest speakers to discuss recent accounting and business issues. This forum is extremely valuable because it creates an atmosphere where business successes can be shared and learned from.
Jun grew up in Tokyo, Japan and came to the United States in 1994. When he is not serving clients, Jun enjoys playing golf and captaining his soccer team.
Certified Public Accountant, Illinois
Certified Internal Auditor
Certified QuickBooks Professional Advisor
American Institute of Certified Public Accountants
Illinois CPA Society
University of Illinois at Chicago B.S., Accounting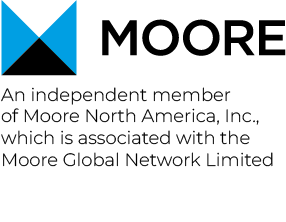 © CDH. All Rights Reserved.