Andrea Krueger, CPA
Principal, Assurance Group
Send an email to Andrea Krueger, CPA
Andrea Krueger has been with CDH since 1998. As a Principal in the audit department, she specializes in international subsidiaries, manufacturing, distribution, construction, service and employee benefit plan audits. She and her audit teams also handle numerous SSARS and SAS Review engagements, Agreed Upon Procedures, and Consulting engagements.
She is passionate about developing open trusting relationships with her clients and helping them reach their business goals. As a trusted business advisor, she is able to help her clients in all aspects of their business, and not just be the auditor that visits once per year, but someone who is consulted on a regular basis.
Andrea is a leader in the audit department, and enjoys mentoring and helping her staff grow in their skills as the future business leaders of the firm. Andrea also loves auditing and consulting as she is a natural puzzle solver. Her creative side helps her think out of the box and see issues from a different perspective.
Andrea is originally from Pennsylvania, but has lived in the Chicagoland area for 20 years and is a recent resident of St. Charles. When not working, Andrea enjoys oil painting, photography, live theater, sewing, traveling, tennis, biking and kayaking. She is a board member of the Fox Valley Repertory non-profit theater, and also has been three time Team leader for the CDH Crusaders, the firm's volunteer team participating in The American Cancer Society's Relay for Life event, the association's largest annual fundraiser for cancer research.
Certified Public Accountant, Illinois
American Institute of Certified Public Accountants
Illinois CPA Society
Illinois CPA Society – Audit & Assurance Services Committee
Shippensburg University of Pennsylvania, B.S., Finance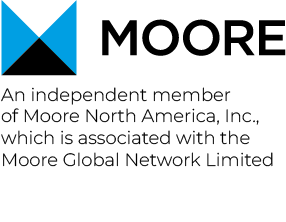 © CDH. All Rights Reserved.