Thomas D. Callam, MSIR
Director of Operations
Send an email to Thomas D. Callam, MSIR
As a CPA and an attorney with 3 language capabilities, Koh's mission is to help others go global!
Tom is the Director of Operations and joined CDH in June of 2011. He brings the firm more than 20 years of operations and human resource management experience. He has spent most of his career working in the public accounting industry.
Tom has broad organizational experience in professional services organizations, and extensive expertise in talent acquisition and performance development systems. Firm leadership relies on him to lead and advise them on all employee-related matters. His personal style echoes the firm's core values of integrity, responsibility and accountability, as he sets a tone of approachability, open communication and commitment.
Tom has a passion for what he considers "full life-cycle" HR management. His approach includes sourcing and hiring an individual to orienting him or her into the firm and working with them throughout their career as they grow. He takes pride in the success of the staff he has hired, and the positive impact hey have made in the firms they work for and in their personal lives.
Tom is an active leader inside and outside of the CDH. He is a member of the firm's Employer of Choice Committee and also chairs the firm's Values Committee. He is a member and past president of the Human Resources Association of Greater Oak Brook and a member of the Human Resources Management Association of Chicago, where he sits on its Employee Relations Committee.
Tom grew up in Bloomfield Hills, MI and currently lives in Western Springs. He keeps busy outside of the office with his wife and three children, and enjoys training for triathlons as well as coaching and attending his children's sporting events.
Human Resource Management Association of Chicago
Human Resources Association of Greater Oak Brook
Michigan State University, BA History
Loyola University Chicago, Masters of Science in Human Resources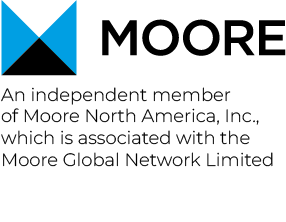 © CDH. All Rights Reserved.