Technology infrastructure is a critical element to the profitability and growth of a business.
CDH understands the difference between implementing solutions that best support your business and overspending on technology. We work hard to understand our clients' needs to create a technology foundation that facilitates collaboration, makes you and your employees more productive, and aligns with your strategic business goals.
IT Infrastructure Design & Management
CDH can help strengthen the performance of your network by maintaining your hardware, applying updates and monitoring your backups. We can recommend and implement a backup program tailored to your company's specific needs ensuring that even if an emergency should strike, your business will continue to function. This program information will be shared so you'll gain clarity and confidence in your backup program. For those with existing backup plans, we can review what you have in place for your peace of mind.
Help Desk
Day-to-day technology issues can have a surprisingly costly impact on productivity, therefore, having assistance readily available is important. Our Help Desk team is available to respond to your issues promptly with tools on hand that will allow us to provide support wherever your employees are located. Unlike many of our competitors, this Help Desk service is provided at a fixed monthly rate so that your IT concerns can be addressed without having to worry about hourly fees.
IT Strategic Planning & Budgeting
If you're not a technology expert, developing an IT strategy to align with your goals and setting your IT budget can be a little more than a guessing game. CDH's technology professionals provide the guidance you need to consider your short-term and long-term requirement, including maintenance, system replacement costs, licenses and warranties. We understand that it is essential for your IT plan and budget to be aligned with your goals and meet your needs.
We can schedule monthly, quarterly or annual meetings to create technology budgets, discuss security best practices, plan projects or anything else you would expect of an in-house IT Manager.
Technology Solutions
Even if you do not need dedicated monthly services, CDH is ready to assist with consulting projects to meet your technology goals. For example, we can help plan/execute the network implementation for a new office, a replacement wifi network, a move to the Cloud or many other IT projects that will help your business.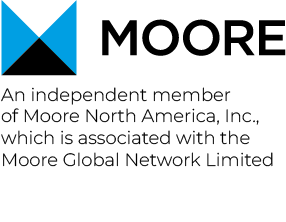 © CDH. All Rights Reserved.